Portraits of Recovery
Links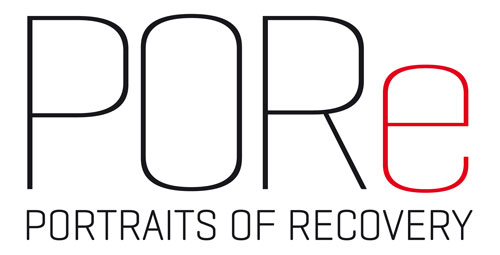 PORe commissions artists to develop new work in a range of art forms that give voice, and authenticity to re-frame perceptions of people and their communities in recovery from substance use.
 
Internationally acclaimed PORe has commissioned a range of award winning artworks including: My Recoverist Family, featuring performance artist David Hoyle (named second best LGBTQ+ film, ReelHeART Film Festival Toronto 2018); Sutapa Biswas, Out of Place and At The Margins, 2017 for Rochdale Bus Station which is now in the Touchstones, Rochdale permanent collection; The film Wonderland, 2016, directed by Amanda Ravetz, a PORe partnership with the Manchester School of Art and recoverist groups and communities, which won an Arts and Humanities Research Council's Research in Film Award and Melanie Manchot's highly regarded multi channel video installation Twelve, exhibited across England (2015-16).
PORe was founded in 2011 on the lived experience of recovery activist, curator and director Mark Prest.
Central to PORe's approach is Recoverism which involves using the arts to promote inclusive dialogue and identity. Mark Prest and PORe have contributed to the research and development of Recoverism (including contributing to events like Recoverism and the Arts: Driving Change through collaborative research at Manchester Metropolitan University, 2017) in partnership with Dr Clive Parkinson, Director, Arts for Health at Manchester School of Art.
Mark Prest was a curatorial advisor for Hooked, Science Gallery, London (2018/19). 
PORe has received funding from the 2nd round of Arts Council England's Elevate programme for K.I.S.S which support organisational development for two years through 2021.